Industries We Serve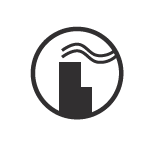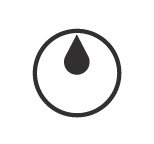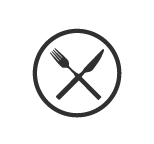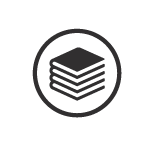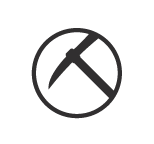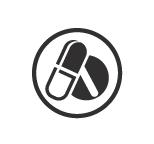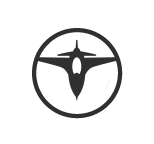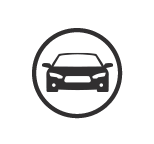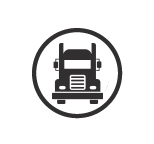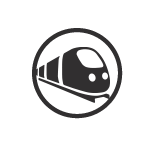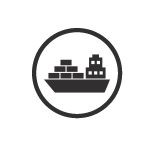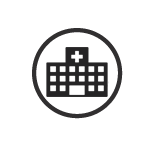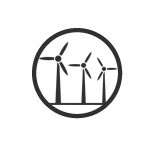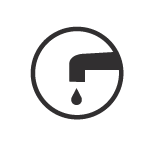 Case Studies
Major U.S. Auto Manufacturer
Client Problem:
Installing a safety culture in the workplace. A major U.S. auto manufacturer experienced a boiler accident that resulted in the death of six workers and seriously injured 14 others. As a result of an OSHA settlement, the company was required to initiate a company-wide program to include operational and safety training to ensure compliance with national safety standards and industry best practices.
NTT Solution:
In a competitive bid process, NTT Training was awarded the task of delivering the appropriate safety and compliance training. NTT Training developed and coordinated the training for over 30 plants within North America and Mexico that needed to maintain a 24-hour operating schedule. To successfully deliver the client's training requirements, NTT Training's approach included the selection and training of a core group of instructors to ensure the quality and consistency in the delivery of the customized training program content, while establishing a focal point for relaying specific client company policy and procedures. The training content was modularized to enable delivery in segments, which maximized their flexibility to handle a 3-shift work schedule. NTT Training trained around the clock, accommodating partial shift coverage. The client never had to cease operations to implement this training. In total, NTT Training delivered customized training to 505 people in 31 classes. NTT Training continues to fulfill training needs to this client.
Major U.S. Auto Manufacturer
Client Problem:
Averting disastrous outcomes for employees working around hazardous or energized environments. Executives at an automotive manufacturing company recognized the value of preventative training, so they worked with NTT Training to conduct a series of electrical safety training programs for employees exposed to high voltage settings and for employees in industrial electrical environments.
NTT Solution:
The training and the conveyance of that all important "Safety Attitude" paid off within a very short time. The training programs conveyed a real sense of the importance of maintaining safety vigilance. A worker averted a potentially disabling or possibly fatal accident. While replacing a fuse in an unmarked cabinet, he recalled the NTT Training Electrical Safety training program that he had attended the day before. According to the worker, the training program prompted him to take precautions above and beyond the required safety level. Those precautionary steps may have saved his life. He paused long enough to access the potential hazards of the unmarked cabinet and he decided to err on the side of extreme caution. He suited up in level two P.P.E. gear. As he turned on the switch, an arc of electricity blasted his face, rendering him sightless for 30 seconds. His protective gear was hot and his mask was blackened, but he was able to walk away without any permanent damage.
This story of disaster averted is just one of thousands incidents that occur across a variety of industries—many of them with tragic outcomes. Companies are very quick to note how employee training was the reason that the employees were not seriously injured or killed. To be effective, the training received needs to foster an attitude of professionalism in students that emphasizes a "Safety Attitude"— a profound respect for the safety issues surrounding their particular discipline. NTT Training delivered training that motivated employees to adjust their behavior to work safer and smarter.
International Paper Product Manufacturer
Client Problem:
Production quality control and developing a safety culture.
An international container manufacturer was seeking to train their employers to improve skill sets, workplace effectiveness and efficiencies along with safety awareness.
NTT Solution:
The company had a corporate culture where training was valued. The challenge was to deliver training in ways other than on-line or cd based. NTT Training's large variety of hands-on training options enabled this company to select topics that were relevant to their particular needs. Training was delivered in the areas of Variable Frequency Drives, Troubleshooting Electrical Control Circuits, Hydraulics, and Programmable Logic Controllers in introductory and advanced level applications. NTT Training was able to be their single source provider ensuring the smooth delivery of a wide variety of training topics that were delivered hands-on.
International Snack Food Manufacturer
Client Problem:
Updating, implementing and establishing ongoing compliance of hazard analysis and corporate policy.
An international food manufacturer and distributor needed to define their electrical safety policies internally and locate a training provider with a large amount of experience in their many areas of concern which included high and low voltage electrical systems.
NTT Solution:
NTT reviewed the needs of all of their facilities, thereby helping them define appropriate policies regarding electrical safety standards and determining training expectations and levels of delivery. NTT Training developed a standardized training program that was deliverable to over 30 facilities working within a 24/7 schedule of employee availability. NTT Training was able to deliver a complete and thorough enterprise-wide training program that was completed within a six month period.
The corporation was pleased with the fact that NTT Training reviewed and thoroughly analyzed their particular needs and integrated their concerns into the training delivery. The union groups present in this corporation gave NTT Training a strong endorsement calling it "The best training we have ever had."
National Poultry Provider
Client Problem:
Company-wide electrical safety compliance.
One of the countries largest poultry providers was seeking to train their employers to improve safe work practices around electrical systems. Because of the diversity of operational functions and the vast number of locations within this corporation, they wanted to be assured that the training experience for all employees would be standardized.
NTT Solution:
NTT Training was presented to this company by an employee that had prior experience with the safety training as a student. Now, in his role as a decision maker, he wanted to provide his employees with the quality training experience he had been given by NTT Training. Members of his corporation were invited to observe the training that was conducted at his facility. They invited NTT Training to train at their respective facilities. NTT Training became their preferred training provider in the area of electrical safety and is now developing an enterprise-wide training program to address their mechanical and electronics applications.
National Properties and Facilities Management
Client Problem:
Improving and standardizing workplace performance.
One of the country's larger property management groups was seeking to enhance their tenant services by effectively training their employers in the various facets of facility maintenance, including operations and repair.
NTT Solution:
NTT Training crafted a hands-on training program solution that successfully blended the elements of scheduling flexibility, standardization of delivery and a discounted pre-purchasing option. NTT Training was also able to address the divergent needs and concerns of the facilities' personnel while delivering quality training that was enthusiastically received by the employees.
National Chemical Manufacturer
Client Problem:
Improving and regulating performance quality.
A large multi-national chemical manufacturer needed to provide training to constantly traveling groups of instrumentation technicians. The challenge was to deliver high quality and systematized training for a variety of levels of expertise in a variety of locations.
NTT Solution:
NTT Training crafted a hands-on training solution that blended the mechanical and electrical topics of concern into a specialized, 5 day curriculum that was delivered across the nation in locations convenient to the technicians. The curriculum was developed with all client concerns specifically targeted and addressed.
International Mining Corporations
Client Problem:
Clients were faced with a shortage of skilled workers which negatively impacted production levels. Initial efforts to work with local community colleges as their primary training resource proved ineffective as these institutions lacked instructors and curriculum sufficiently advanced in the subject matter, and inadequate equipment to facilitate the training.
NTT Solution:
Regional facilities for several international corporations were all facing the same difficulty in balancing existing production levels against a tight labor force. NTT Training traveled to their locations to gain a greater understanding of their individual needs and policies.
NTT Training assisted them in developing a thorough training program that not only improved the skill sets and effectiveness of their respective workforces, it also quickly brought on-line new workers.
NTT Training's program was uniquely tailored to the variety of challenges facing their respective industries. The training covered topics as diverse as hydraulics, electronics, welding, PLCs, safety and compliance, fiber optics, mechanical systems maintenance, National Electrical Code® topics and more. NTT Training provided the in depth knowledge and scope of curriculum to be able to perform as the single source training provider for these companies.
Additionally, NTT Training demonstrated a high degree of proficiency and flexibility in its ability to administer customized, On-Site training within a tight delivery window, at a reasonable cost. None of these corporations could afford downtime, so the training schedules for over 200 people were successfully implemented while having a minimal impact on operations.
Petroleum Processing
Client Problem:
Corporate and Subcontractor compliance and consistency. A division of a worldwide energy producing corporation operating in the United States needed to have employees and multiple subcontractors receive standardized electrical safety NFPA 70 E compliance training to ensure safe operation in hazardous and offshore environments.
CNTT Solution:
NTT Training was selected from a field of training providers to take on the challenge of implementing an NFPA 70E based electrical safety training program that would be able to effectively accommodate the schedules and budgets of the primary client and their subcontracted employees.
NTT Training was selected based upon the experience level of the instructors assigned to the program, the flexibility of the implementation schedule and the opportunities to realize savings by grouping the company employees and subcontracted workers into training groups. Over 200 workers were successfully trained in the first group scheduled. A hundred more workers were successfully trained in the second group.
Cement Manufacturer
Client Problem:
Corporate-wide roll-out to implement appropriate Safe Electrical Work Practices and impact work culture change.
A leading aggregate producer in the United States falling under MSHA jurisdiction sought to standardize an electrical safe work practices policy across multiple operational locations. Integral to the success of this project was cultural acceptance of NFPA 70E standards throughout the ranks of each location.
NTT Solution:
NTT Training was approached by this corporation by referral and through standing reputation as a quality training provider. The client initially sought to have employees receive electrical safety NFPA 70 E compliance training that would pertain to the identification of a "Qualified" Person. As cultural questions arose regarding MSHA requirements, practical impacts on operations, and corporate policy, the scope expanded to include training that would give managers an overview of compliance requirements, and also awareness level training for "non-qualified" persons. NTT Training was able to become the training provider for this corporation by designing a flexible training delivery that met their need for a customized breakdown of the core compliance material to relate to the different needs of the managers and the staff. NTT Training worked out a special pricing structure that accounted for the volume of training that the client was requesting.
Municipal Water District
Client Problem:
Improving and optimizing employee performance. A regional water authority was seeking convenient and cost effective training options for multiple employees in a variety of mechanical and industrial systems topics.
NTT Solution:
The water authority went on-line to look for a single source training provider for their employees. Among the key reasons why NTT Training was selected to be the training provider were the broad range of mechanical and industrial systems training program topics that NTT Training offered and the fact that, unlike most training providers, the delivery was Hands-On. They approved a training series that included the topics of hydraulics, bearings and lubrication, mechanical drives, shaft alignment and hoisting and rigging. The client had prior experience with training offered by manufacturers, and wanted to have a training program that was more focused on delivering the fundamentals of a given topic, instead of delivering a product sales pitch.
NTT Training successfully structured a thorough Hands-On training delivery that was application-based, on trainers provided by NTT Training that replicated actual workplace situations. The attendees, and the training manager were very pleased with the quality of the training. The instructors were able to effectively address multiple levels of expertise. The training manager was very happy with the flexibility of scheduling around their work day and the special pricing that they realized which was based upon the number of classes that they had requested.
The client expressed that NTT Training had taken a "personalized" approach to organizing their training experience. This client has scheduled ongoing training with NTT Training and often refers others to participant in new NTT Training programs.
Municipal Water and Waste Water Authority
Client Problem:
Improving a variety of employee skill-sets in multiple locations. A regional water authority needed to locate training in Variable Frequency Drives , as well as safety and compliance topics for two different locations, for 100 students within a very short time frame.
NTT Solution:
This client approached NTT Training for training because they had favorable experiences with NTT Training in the past. This time the client had the logistical complication of coordinating multiple training topics for two separate facilities within a few weeks. NTT Training was able to successfully provide the type of Hands-On training that the client required and deliver it within the prescribed timetable. The client was very pleased with NTT Training's willingness to work with them to organize the training around complicated work schedules and quick timetables for completion.
In addition, because of NTT Training's GSA approved status, the client was able to benefit from NTT Training's GSA discount, as well as receive a discount in pricing based upon the staging of multiple training sessions.
Nationwide Engineering
Client Problem:
Improving employee efficiencies. This government agency needed training to make sure their personnel could operate and maintain newly installed hydraulic equipment properly. They were reluctant to employ training offered by the manufacturer, citing a need for their personnel to learn fundamental hydraulic principles as opposed to focusing on the attributes of a specific type of equipment.
NTT Solution:
The client had prior experience with NTT Training and asked NTT Training how they would approach the training of their employees. NTT Training instructors reviewed the equipment manuals for the machinery and made adjustments to their Hydraulics curriculum to focus on the specific concerns of the client. They were very pleased with the blend of fundamental hydraulics principles and the ability of NTT Training to customize the training experience to account for the details of their facility's equipment—without the sales bias.
Government Regulatory Agency
Client Problem:
Locating specialized, customized training delivered by field experts. This company needed to have highly specialized training provided to their employees that addressed very specific safe work practice standards related to their industry. It was difficult to locate a provider that had sufficient expertise to meet the challenge.
NTT Solution:
This aviation client approached NTT Training to enter a competitive bid process, during which, NTT Training had to provide a demonstrated ability to deliver appropriate training in the highly specific subject matter. NTT Training instructors met the challenge by providing the client with a tailored curriculum agenda that showed that they understood the content that was required for this group of trainees. The client regarded NTT Training as "highly responsive" and "extremely knowledgeable subject matter experts" regarding the training program content. NTT Training delivered the program of study in two back-to back weeks in locations in Texas and Illinois.
NTT Training's GSA approved status enabled this client to take advantage of special GSA pricing for the training provided. NTT Training now has an ongoing relationship with this client nationwide with more projects to come.
Specialty Automotive Manufacturing
Client Problem:
Upgrading employee skill-sets. A motor vehicle manufacturer needed training to bring a novice HVAC maintenance staff up to a higher performance standard.
NTT Solution:
The client looked at a number of training providers that advertised Hands-On training in HVAC topics. NTT Training won a competitive bid for the training contract by providing evidence that our high quality, Hands-On training is provided to students on substantial workstations designed to replicate real-life situations in the workplace. They were very happy with the results of NTT Training and continue to use NTT Training for their HVAC training needs.
Government Regulatory Agency
Client Problem:
Needed specialized training delivered by field experts in multiple locations. An aviation company trainer needed to have highly specific training provided to employees in multiple locations that addressed safe work practice standards related to their industry. It was difficult to locate a provider that had sufficient knowledge of the subject matter.
NTT Solution:
They came to NTT Training to for a capabilities review. NTT Training provided instructor profiles and background to the client, along with a training program text table of contents and class agenda. This was followed up by several conference calls with instructors to address specific concerns. The client was impressed with NTT Training's responsiveness, knowledgeable field experts, and quality of training program materials. NTT Training was awarded the training contract for six different locations across Alabama and Mississippi for over 100 students.
This client also benefited from NTT Training's GSA approved status enabling them to realize special pricing along with their discounts for multiple training sessions.
National Energy Provider
Client Problem:
Needed quality NFPA 70 E training for personnel. An award winning developer of commercial energy solutions was searching for the right provider of electrical safety training.
NTT Solution:
They approached looking for the right training provider who could also give them guidance on how to initiate a safety program. NTT Training's credentials were reviewed, which included having NTT Training provide them with samples of content for safety manuals containing safety procedure templates and considerations. In addition, the company conducted several conference calls with NTT Training instructors. The company, known nationwide for their exceptional client service, was very impressed with the quality of the instructors and materials and awarded NTT Training an opportunity to train a group on the east coast.
The east coast training session received excellent reviews and resulted in an additional training request. A special presentation to corporate management was also requested by the client. NTT Training tailored the class for the Business Development Managers to meet their specific needs and also provided more safety program guidance. The client's corporate management regarded the NTT Training presentation of the electrical safety program as very impressive. The result of the NTT Training management presentation was being awarded additional training opportunities in Connecticut, Massachusetts and California. This client requested to use NTT Training on an ongoing basis.
The client did not have enough students to warrant an On-Site presentation and were arranging to take advantage of NTT Training's publicly held training programs. NTT Training arranged a special On-site for the client, saving them money and further elevating their investment in an ongoing partnership with NTT Training for their training needs.
National Chemical Company
Client Problem:
Needed an employee to make up unfinished training. A global specialty chemical manufacturer needed to reschedule an attendee half way through a training session.
NTT Solution:
An employee was needed back at their plant for an emergency half way through his electrical safety training. NTT Training located an NTT Training publicly held training program nearby for the client to attend to complete his training—with no additional charge. The employee was unable to attend that session due to another work conflict and the next publicly held training program would not be back in his area until five months later. NTT Training had another corporation that was conducting the same type of training in the area and arranged to have the employee complete his training with employees of the other client.
The chemical company was thrilled with the initiative that NTT Training had taken to ensure that the client got all of the training that they had paid for and wrote:
"This type of working with a client is why I plan to use your company for any other electrical training that I schedule. Believe me, I am well aware that sometimes something unexpected comes along that impacts a client/customer. You and the others at NTT have worked very hard to accommodate us when we had to schedule the additional training here due to our problem, and I see you are continuing your efforts in this case. I appreciate it. Again, thank you very much for your efforts."